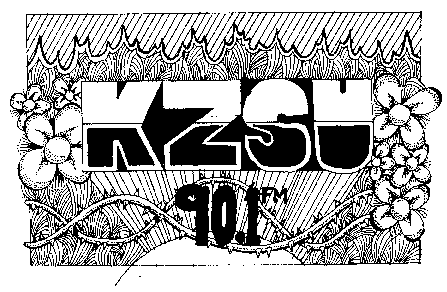 Welcome to the 1995 Spring Program Guide
Well, this is it. After months of organizing, planning and working night and day, the Spring Guide is finished. Okay, maybe we didn't work night and day, but there was still a lot that went into this slab of newsprint. Inside you can find all sorts of record and show reviews, interviews, fascinating answers to your questions and info on the station. Of course what you really want to know is when the hell your favorite DJ is on the air. The spring programming schedule is in its regular place in the center spread of the guide, just asking to be hung on your refrigerator.
So is this really a program guide, or is it a `zine? If someone calls a `zine a `zine, is it still a `zine?
We hope you like the guide, but more than that we hope that you'll listen to KZSU, after all, we think it's the best source for hearing interesting new music in the entire Bay Area. Music you won't find anywhere else.
Love - The layout guy and the editor geek
P.S. - This is the guide that was printed, translated into HTML with a bunch of alterations, some which allow you to see images that you can't see in the paper guide, and some which don't reflect the paper layout. If I get around to it, this guide'll be enhanced for HTML 3.0 browsers to more accurately reflect the printed version...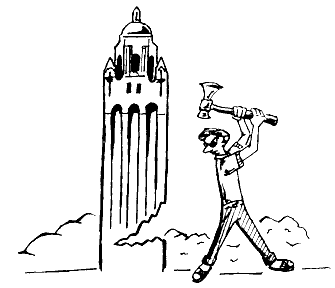 KZSU: Who, What, Where
KZSU's broadcast license is held by the Board of Trustees of the Leland Stanford Junior University and the station is operated by members of the Stanford community. KZSU broadcasts at 90.1 MHz FM with effective radiated power of 500 watts. Our studios are located on the Stanford campus. We can be reached at P.O. Box B; Stanford, CA 94309. Email inquiries should be addressed to info@kzsu.stanford.edu. The URL for our World Wide Web page is http://kzsu.stanford.edu. We welcome questions, comments, and correspondence of any kind.
This quarterly publication is the work of the on-air staff of KZSU with contributions from folks too numerous to list but all warmly thanked.
For this issue our editorial staff was:
Managing Editor:
Secret Agent

Consulting Editor:

Klee

Submissions Editor:
Kara Whacked

Layout and Design:

Stefan, Dave Richardson

Art Director:

Organ Donor

Mailing and Distribution:

Mike Howes, Unknown

Advertising:

Jimmy Mass, Amber Busuttil

Printing Consultant:

Mary Miller

Art/Photo Contributions:

Kathy Ushiba, Linus Up, Sam Anderson

Proofing:

Ali Salomon, Chanel Wheeler

Quark->HTML: