TABLE OF CONTENTS
1 - The cover with the leaves and stuff
2 - Contents, Hello.
3 - Interview with Dr. Sauce.
4 - KZSU First Impressions
5 -Deadguy performance review
6, 7 - Music Reviews
7 - NOMEANSNO interview
8, 9 - Refrigerator Schedule Fall `96 KZSU
10 - 12 - Detailed Program Description
12 - KZSU Staff Contact Info
12 - Small Poem
13 - Cardinal Sports Schedule
14 - DJ Coles Interview
15 - Help! Help! Help!
15 - KZSU DJ Poll
16 - The back cover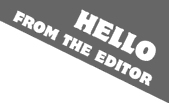 Fall 1996 marks a new and challenging year for KZSU. We have become largely self-supporting, due to the loss of most of our student funding. We have taken this as a wake-up call to be more in touch and tune with the student community in addition to our Bay Area listeners at large to better serve you and make you more aware of what KZSU offers. This new program guide can be your introduction to a world of music that only a non-commercial, student and community driven station is able to bring you.

If we are new to you, peruse this guide, try some shows, and you'll find something sure to please your ears.. Let us know what you think!

BASIC INFORMATION

- KZSU broadcasts at 90.1 MHz FM with an effective radiated power of 500 watts
- KZSU's broadcast license is held by the Board of Trustees of the Leland Stanford Junior University
- The station is operated by members of the local community
- KZSU studios are located in the basement of Memorial Auditorium on the Stanford University campus.

MANY WAYS TO CONTACT US:

Thanks to the many people who helped put this issue together:
| | |
| --- | --- |
| Managing Editor: | David Shaw |
| Layout, Design, HTML: | Stefan |
| Mailing and Distribution: | Christine Death |
| Printing Consultant: | Mary Miller |
| Art/Photo Contributions: | Dr D, Big Chief, Lisa, Ofer, Stefan |
| Proofers: | Chanel, Christine, Sean |
| Editor's Guru: | Nancy |
| Printing: | Pizazz Printing, San Jose, CA |
Support KZSU's local programming with an
underwriting announcement
on our non-commercial airwaves. KZSU reaches an audience of all ages who enjoy a wide variety of music, in addition to daily news from campus. KZSU also offers exclusive coverage of all games for five Stanford sports. We are grateful for your donation which helps make our programming possible. Call KZSU's Underwriting Director at (415) 725-4868 x114 for details.

We'd like to thank our underwriters for their support of KZSU programming:


Alliance Travel
Bobby's Backdoor Cajun Barbeque
The Bootleg
Cafe Pro Bono
Cardinal Hotel
Celtic Travel
Compact Disc Warehouse
Country Sun Natural Foods
Evvia Restaurant
Gordon Biersch Restaurant
Gryphon Stringed Instruments
Junglecopy
Just Desserts
Keeble & Shuchat Photography
Late for the Train Restaurant
Dr. James LoConte, D.C.
Northern Home Brew Supply Co.
Olin Center Test Preparation
Pierce Ink
Pizz'a Chicago
Private Party Productions
The Record Man
Simple Shoes
Sound Techniques
Stanford Federal Credit Union
Superflight Inc.